Back to news
Tips to Acing Your Interview Presentation
Presentations have become increasingly popular across senior roles. If you are going through the interview stages, one of the stages you may have to go through is doing presentations. Why do hiring managers ask for them? They want to see your communication skills and your skills knowledge of a specific topic. If you are looking for some steps to help you prepare for an engaging and successful check out our tips.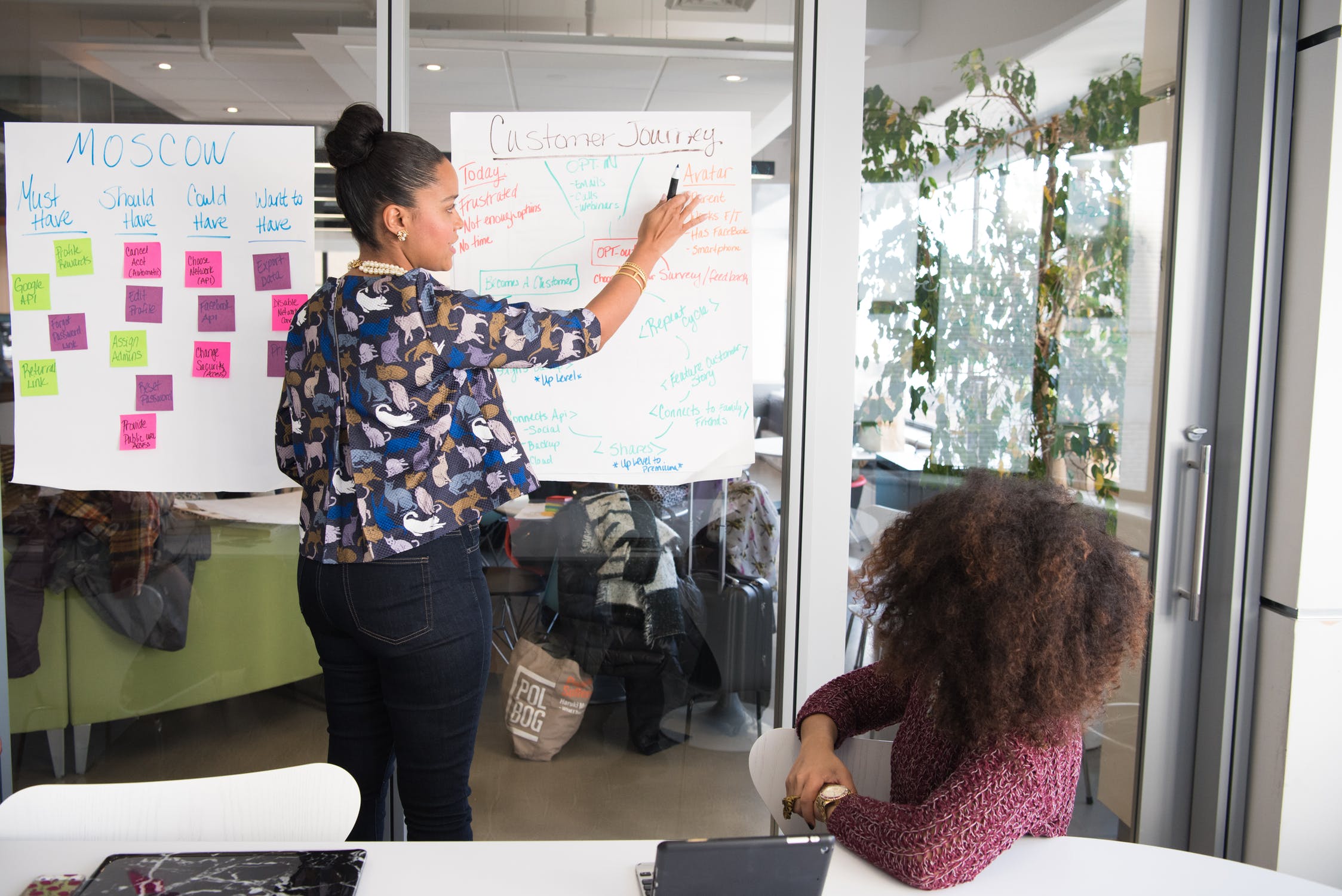 Brainstorm
Firstly you should ask the hiring manager or recruiter some questions about the presentation. What topics do you have to present on? How much time will you have? What technology will you have access to? What is the expertise level of the audience? This will help you map out the appropriate tone and focus of your presentation. Then you should set aside some time to brainstorm. Write your ideas down. And then if you would like to get a different perspective run your ideas past friends or someone else.
Create a structure
Now you have got your ideas it is time to create a structure. Having a clear structure will help you stay on point.
You should have a captivating introduction, a compelling argument in the body and a memorable ending.
Remember to add in examples of your skills and abilities and how they would fit with the role and how you would use them to do the job.
Prepare some visuals
Use a presentation tool such as PowerPoint or Prezi to create a visually engaging presentation and highlight your key points. But do not rely on them too much because you want your audience to focus on what you are saying and not too much on what is happening on the screen (unless you are in a design/creative field). Each slide should have just enough information to catch your audience's attention.
You could have handouts to give out at the end, with similar information that was on your slide. Your audience will have the exact information you want them to remember.
Rehearse
Practising is essential to help you feel confident and prepared for the day. Find out a way that works best for you. Do you prefer speaking out loud to yourself? Presenting it to a friend? Get some feedback and discover what you could improve, any nervous habits to get rid of.  You should set a timer to see how long your presentation is. The more you practice the more confident you feel and you will have it memorised giving your presentation a conversational tone instead of a static one.
Things to remember:
Dress professionally.
Make eyes contact with your audience, this will help with retaining interest.
Pay attention to the audience body language
If there is a podium, bring yourself in front of the audience so they can see your body language and gestures.
Take deep breaths at various points, this is going to help you stay calm.
And remember to smile.
Presentations can be nerve-wracking but remember that they invited you in because they think you have something offer. They want you to succeed.